While it can seem daunting to consider undertaking adding a digital project management tool to your construction company's arsenal, implementing industry-specific software will help monitor resources, manage schedules, maintain project timelines, and more.
Offline project management tools, like spreadsheets, logbooks, and paper signout sheets, will allow stakeholders to work together on project priorities and collaborate at a microscale. In contrast, when multiple teams and stakeholders are in play, complex digital tracking of crews, equipment, and project progress is required. Technology specifically developed for construction site project management like Traqspera will enable enterprises to gather and exchange project specifications, define job tasks and workflows, assign and monitor resources, manage schedules and project timelines, budgets, and deliverables.
Construction is now more than ever a crucial part of the economy, necessary for recovery from the pandemic, and a key player in ensuring that the world has enough hospitals, facilities, housing, and public structures to safely and securely house the population.
However, labor shortages, tightening schedules, payment problems, project management dynamics, and remote work reality make it challenging to remain competitive. Hence why experts say it's time for the construction sector to invest in their data collection and efficient technology solutions now.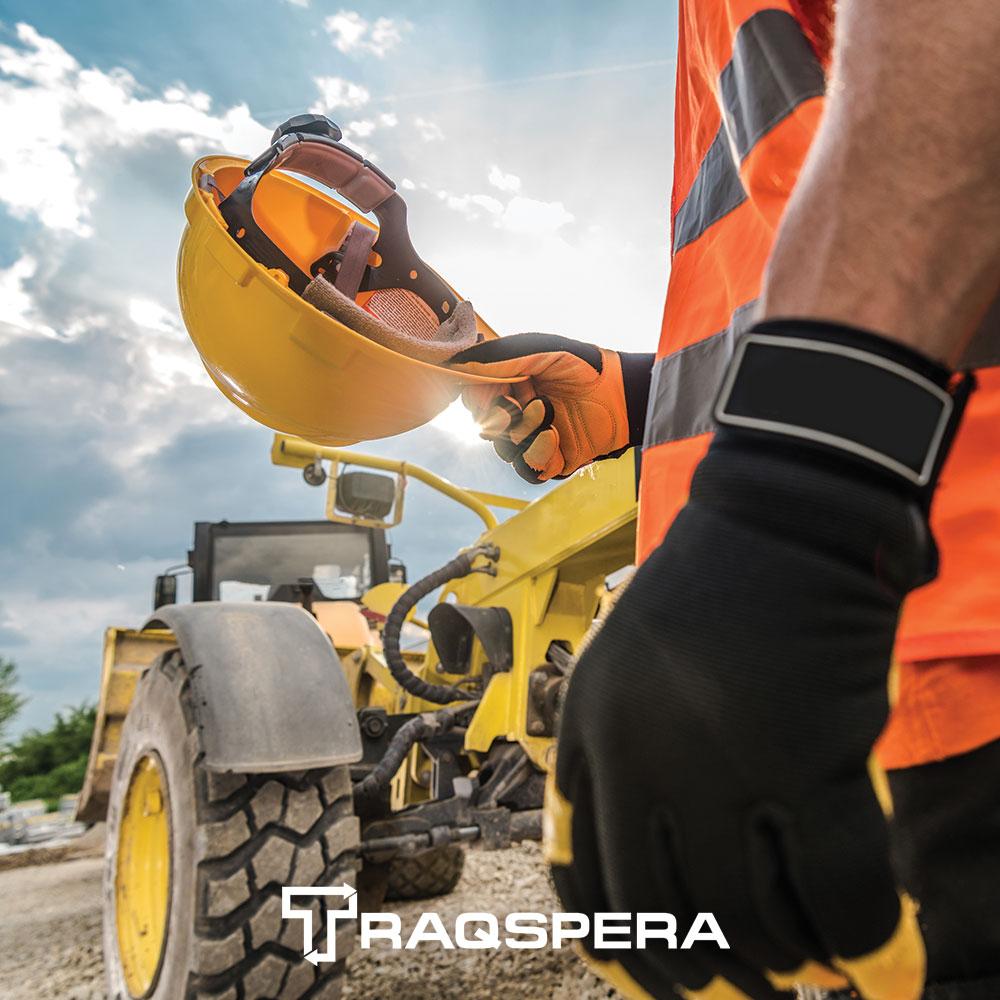 Here are five reasons why our experts think your company should invest in construction project management software.
1. Centralized Knowledge & Access To It.
Having all your content in a centralized, secure location accessible in real-time ensures that all project teams and stakeholders can easily access and exchange data with a higher level of integrity.
With everything in one place within Traqspera's platform, you can ensure your data is always up-to-date and correct. Track your assets, equipment, tools, who's responsible for tasks, and provide maintenance, inspections, and certifications on demand. Add barcodes, scan, and track tools to eliminate loss, theft, and displacement or allow workers to clock in their timesheet entries from any mobile device.
Utilizing one source of truth between the office and crews at the sites simplifies troubleshooting and data backup as well.
2. Enhanced Agility
Construction project management software improves its users' agility and flexibility, automating the procedures, and workflows you will use day-to-day. Your teams can spend more time working on deliverables and specifications and less time on the method and logistical requirements of how the work is performed. Agility will make the most significant difference to businesses looking to get ahead of the competition or trying to hold their lead. Providing your customers with the deliverables they are looking for faster-without sacrificing quality or cost is one of the keys to any construction company's success.
3. Real-time Collaboration & Communication
Project decisions depend heavily on daily contact and cooperation between teams. Effective decision-making depends on getting the right knowledge at the right time in the right place, in short, when needed. Project management software allows stakeholders and decision-makers direct access to the essential details required to make crucial decisions on time. This keeps project activities going and keeps everyone on the same page, from administrators in the office to the workers on the ground.
4. Reduced Manual Entries
Manually entering data result in bugs, extra work, and unnecessary headaches. Traqspera's mobile-forward software provides organizations with features that automate timesheets, distribute tasks, set workflows, assign and monitor budgets, and review a project's progress and reporting. When less manual entry of data is required, project managers, teams, and stakeholders can concentrate more on client priorities and deliverables.
5. Maximization Of Resources
Planning a project allows you to allocate teams and resources more effectively while reducing waste. Workers are expected to keep up with routine tasks while at the same time keeping up with newly generated project tasks. Project management software frees up time to allow these high-value resources to spend more time on project deliverables and development instead of administration.
Leverage project management tools to centralize knowledge, increase agility, enhance teamwork, reduce workarounds, and optimize resources.
If you are looking for a simple solution to manage your worksite and connect your teams with the critical information, reports, and tools you need to run your projects at the highest efficiency, contact us to set up your no obligations, Traqspera demo.
Stop wasting time and money on spreadsheets, paper, and emails that leave your company one step behind. Discover how Traqspera can save you time, money, and headaches. Contact us today!